Welcome to the Alive in Shelter Wiki
Edit
This is the unofficial wiki for "Alive in Shelter", a mobile game created by Wojciech Zomkowski (pokulan).
Link to the game: Google Play
NOTE: THIS WIKI IS A WORK IN PROGRESS
UPDATE: THE WIKI IS UP FOR GRABS. I DO NOT HAVE THE TIME TO CREATE/MANAGE THIS WIKI. IF YOU ARE INTERESTED, PM ME.
What is Alive in Shelter?
Edit
Alive in Shelter is a survival mobile game- inspired by 60 Seconds!, a popular game on Steam.
You have four main characters, Bob, Katrin, Ben, and Martha(baby). You must use your resources wisely to keep everyone alive. Make trades, make descions , and finally survive.
All you have is your shelter.
Guide here.
** To the page manager, please let me know how to PM you. I'm a fan of the game and I would like to take on this page and fill it like I wrote this guide. **
For more information, please visit the
About the game
pages
Main Characters
Edit
Bob (Father)
Katrin (Mother)
Ben (son)
Martha (daughter)
Side Characters
Edit
Kitty
Monks
Hobo
Dog
Police
Army
Friebbie
Gommie villagers
Pennywhistle
Trash monster
Bad Snowman
Plant on the Wall
Monsters
Attackers
Game Modes
Edit
These are the game modes from easiest to hardest in the game.
Customize
Edit
Once you hit play you are met with a tab. On the left you see the customize button. This will show you what you can do to your shelter and characters. Using the coins saved from your last plays in the game. These are the items that can be changed: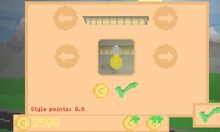 Lights
Characters
Axe
Trapdoor
Clock
Table
Calander
Walls
Guitar
Plumbing
Aid Kit
Gas Mask
Fire Extenguisher
Bed
Radiation Meter
Trash Bag
Blobby
Cards
Radio
Gun
Ben's Phone
Coffee
Some of these items are only for style and some help make items last longer.
On the left side after pressing the play button you see the extras on the bottom. This will give you options to start off the game. Helping you get food, remove enemies, getting help from others, challenges, and other fun things.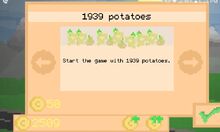 Latest activity
Edit
Photos and videos are a great way to add visuals to your wiki. Find videos about your topic by exploring Fandom's Video Library.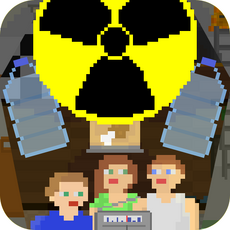 Community content is available under
CC-BY-SA
unless otherwise noted.